Samme Charlesworth
Born: London 1965
Training :
2006-2007 Fine Art Professional Development Diploma
2004-2006 Higher National Diploma & Certificate 3d Design and Ceramic Craft
2003-2004 Penzance Art School
For me, after many years working in publishing, in particular on the lovely, World of Interiors Magazine, I now have the opportunity to express through ceramics my designs for use in the interior of our homes and workplaces.
The material used is a Cornish stoneware clay and which is thrown on the wheel or hand-rolled and gently impressed to construct carefully conceived, fluid vessels and domestic ware that are unique but belong to a family of similar design.
My love affair and commitment to plying my craft in clay gives expression to my creative intuition and experiences of life. Nurtured by my artistic, talented family, my passion and appreciation of the hand crafted object lead me back to using the skill of the hand and eye. I make personal, unique and individual ceramics.
Ceramics can be very frustrating, in order to pull together the physical, biological and chemical parts I continue to devote time and attention to acquiring knowledge in visual, contextual, technical and production skills.
I am so fortunate to be a designer maker living and working in a rural-home base, a free spirit experiencing a life of excitement, exhaustion and reward.
Do please enjoy your ceramic art without fear and call me if you need another.
Each piece of work that I produce is a one off.
"My substance of common earth was taken and to this figure moulded, to be broken and trampled back to a common form". The Rubaiyat By Omar Khayyam
---
Director:
Breeze Art and Makers CIC
Three days of exhibitions, workshops, talks and demonstrations. Previously known as the Cornwall Design Fair, Breeze Fair will profile the finest craftsmanship and contemporary art, presenting the work of over 60 selected artists and makers, and exhibiting collections from ten of the South West's leading art galleries.
Memberships: -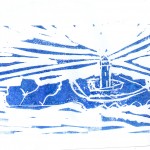 Membership Secretary (2011 -to present) West Cornwall National Association of the Decorative and Fine Arts Society (NADFAS)

Vice Chair (2010 – 2011) & Trustee ( 2009 – 2011) Cornwall Crafts Association


Member of Cornwall Ceramics & Glass Group


Associate Member of The Craft Potters Association


Member of Creative Skills


Member of Hidden Art UK

Updating...